some of Killi's kids and their accomplishments
SDCH WTCH-X Lucky Rose No Lookin Back AFTDcs RTDcs PATDcs
(HOF WTCH-X Starstuff's Killian Qwick RTDcs AFTDcsdm x HOF WTCH Legends Honky Tonk Angel)
"Rhett"
Rhett was bred by Amy Hill and Debby Rosenglick.  He was owned by Judi Manual and trained, trialed and titled by Barb Moe.  Rhett is now owned and trialed by Steve Shope.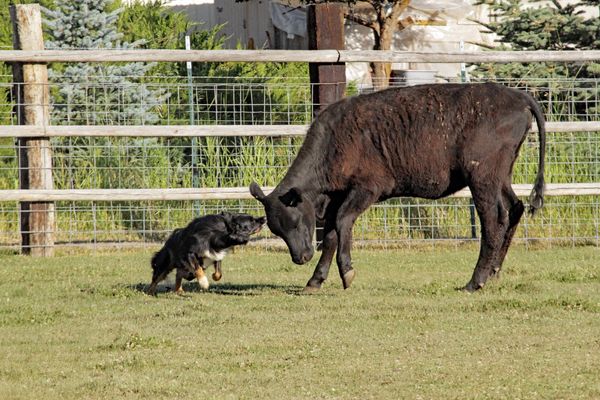 WTCH Lucky Rose Annie Up
(HOF WTCH-X Starstuff's Killian Qwick RTDcs AFTDcsdm x HOF WTCH Legends Honky Tonk Angel)
"Annie"
Annie was bred by Amy Hill and Debby Rosenglick.  She is owned, trained, and trialed by Debby Rosenglick